during milan design week 2019, architect beatrice bonzanigo of IB studio presented the design for the adaptable casa ojalá — a transportable home with more than 1,000 interior configurations covering just 27 square meters. one year later, the award-winning creation is now available for pre-order on the company's website.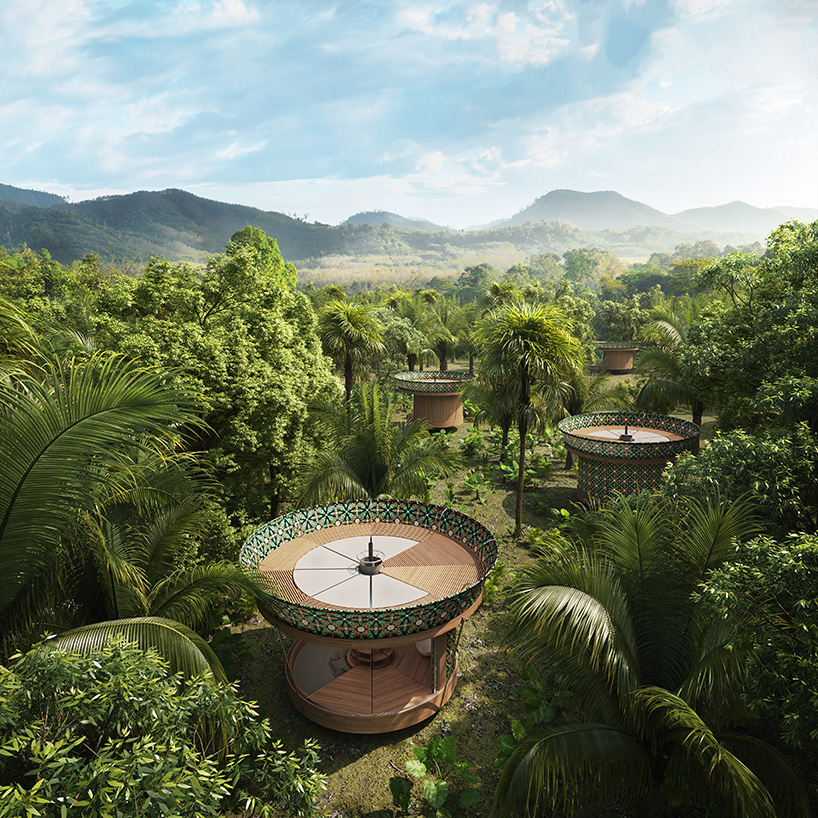 all images courtesy of casa ojalá
casa ojalá is expressive of a sailboat construction, designed from a manual mechanical system of ropes, pulleys, and cranks. the small, 27-square-meter house features more than 1,000 configurations that work in synchrony without ever-changing the original structure and shape allowing users control over their environment while immersed in their surroundings.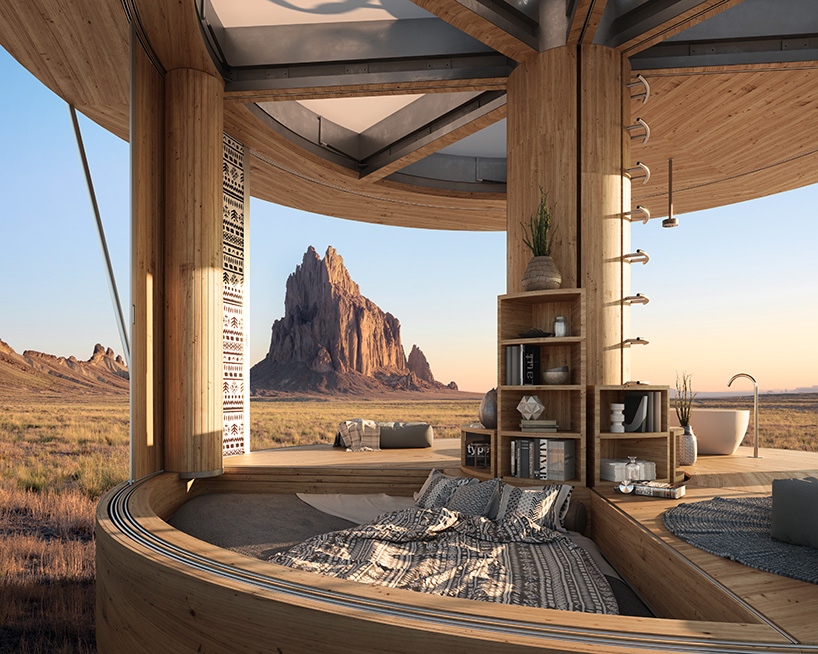 inside, casa ojalá features two bedrooms (one double and one single bed), a bathroom, a rooftop terrace, and a living space, all of which can be continuously transformed into one another. thus the bedroom can become a living room, the living room becomes an extension of the bathroom, the house becomes an outdoor platform, etc. this space flexibility is made possible by the manual mechanical system that controls sliding walls made in fabric and wood, and movable floor and ceiling panels.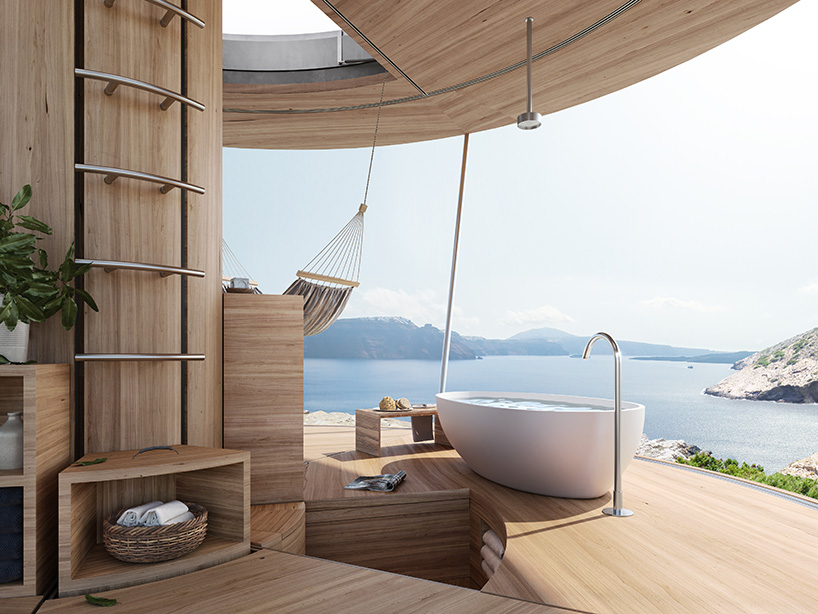 once assembled, casa ojalá is controlled through its mechanical system and does not need any external assistance. it includes a rainwater collection system and can be equipped with photovoltaic panels, and systems for handling clean, grey and black water for truly off-the-grid locations. it is best suited for mild climates, but includes a bio-ethanol stove to knock off an evening chill.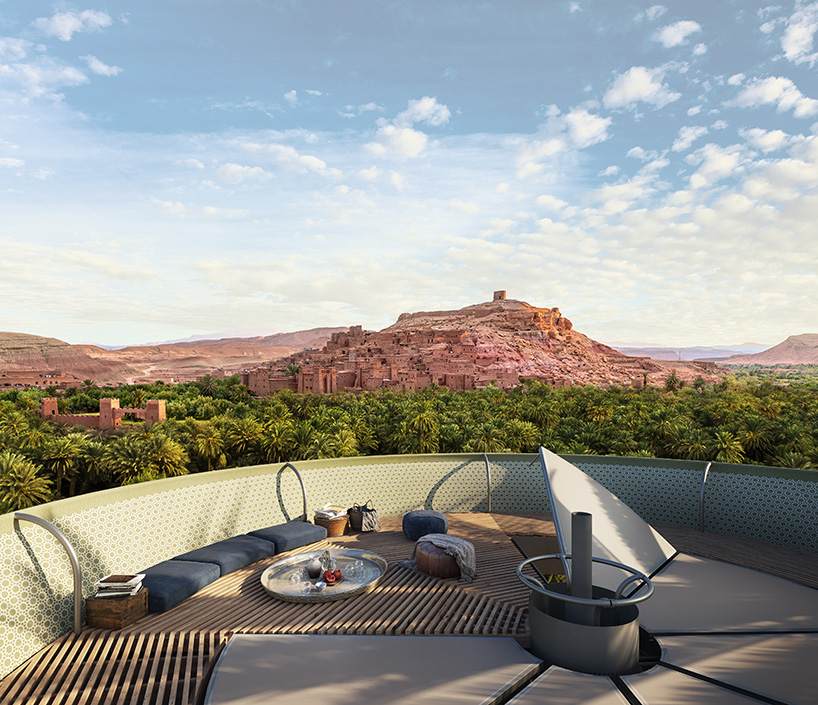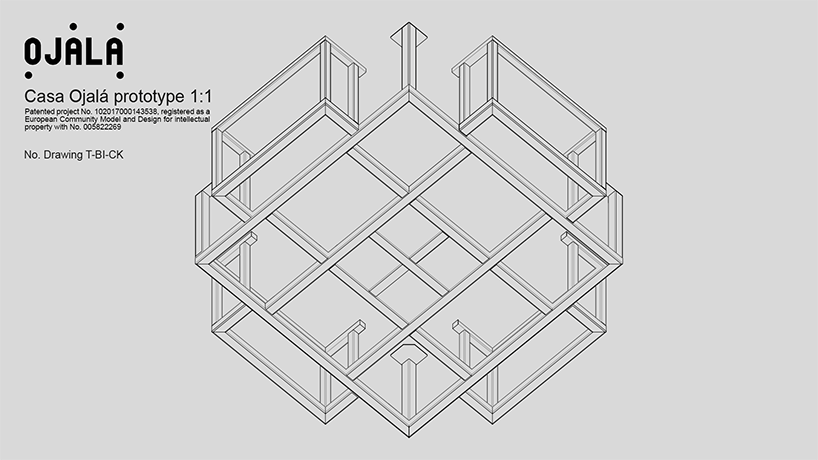 project info:
name: casa ojalá
designed by: beatrice bonzanigo
status: pre-order
Vía Desigboom